History
A Brief History
King Alfred
The Ilsleys have a claim to be the site of King Alfred's famous defeat of the Danes in 878. Ilsley comes from the Saxon 'Hildeslaeg', meaning battle or the site of or clearing where a battle was fought.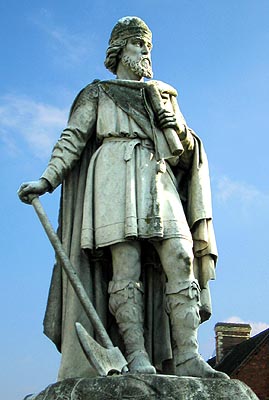 Arguing with the Pope
West Ilsley had a tough time when Italian Archbishop Marco Antonio de Dominis arrived in the village in 1616 after a row with the Pope in Rome. He scoured local leases for loopholes, extracting £1600 from tennants untill villagers complained to the Church. He left for Rome, but was tortured by the Inquisition.
Highland Rebels
When not clearing the Highlands of rebel clans after the Jacobite rising, The Duke of Cumberland, or 'the Butcher'. trained horses in West Ilsley from Kates Gore. Although the house has now been demolished, it contained many works of fine art..
Beer and Sheep
Morland Brewery
West Ilsley was also the original home of the Morland Brewery - which now lives on only in the brands of beer (Morland Original and Old Speckled Hen) which are brewed by Greene King plc.
Farmer John Morland set up a brewery in1711, and the local ale and porter was sought after in London's pubs, until the West Ilsley operation relocated to Abingdon in 1887.
East Ilsley's Sheep Fair
East Ilsley's sheep fair was for centuries a major draw. It was the second largest in the UK after London's Smithfield market, and in the 1880's around 20,000 sheep were changing hands in a single day. It finished in 1934 but was resurrected in 1974 as more of a village fete.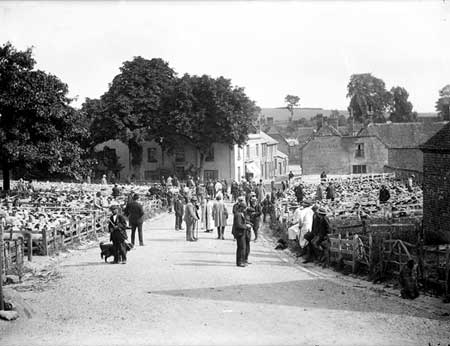 Political Aspirations
The Ilsleys have produced two MP's - West Ilsley with Tory Sir Archie Lloyd, who organised aid convoys to war-torn Europe, and East Ilsley with Sir Francis Moore, a pro-Catholic Reading MP who became embroiled in the Gunpowder Plot.
Racing Links
Both the leys have strong connections with horse racing, although there are only three stables left these days. Two major stables belonging to Hugh Morrison (East) and Mick Channon (West) and a smaller (but growing) stables in West Ilsley run by Denis Coakley. In the 19th century, champion racehorse Lord Lyon was trained in East Ilsley and went on to be one of the most successful horses ever.
History courtesy of Steve Murphy,
The Newbury Weekly News